Stormy Strong and Crew (and some mermaids!) perform at the Alameda County Fair unleashing a tsunami of melodic original saltwater rock tunes!
Time, Location and More Info Here!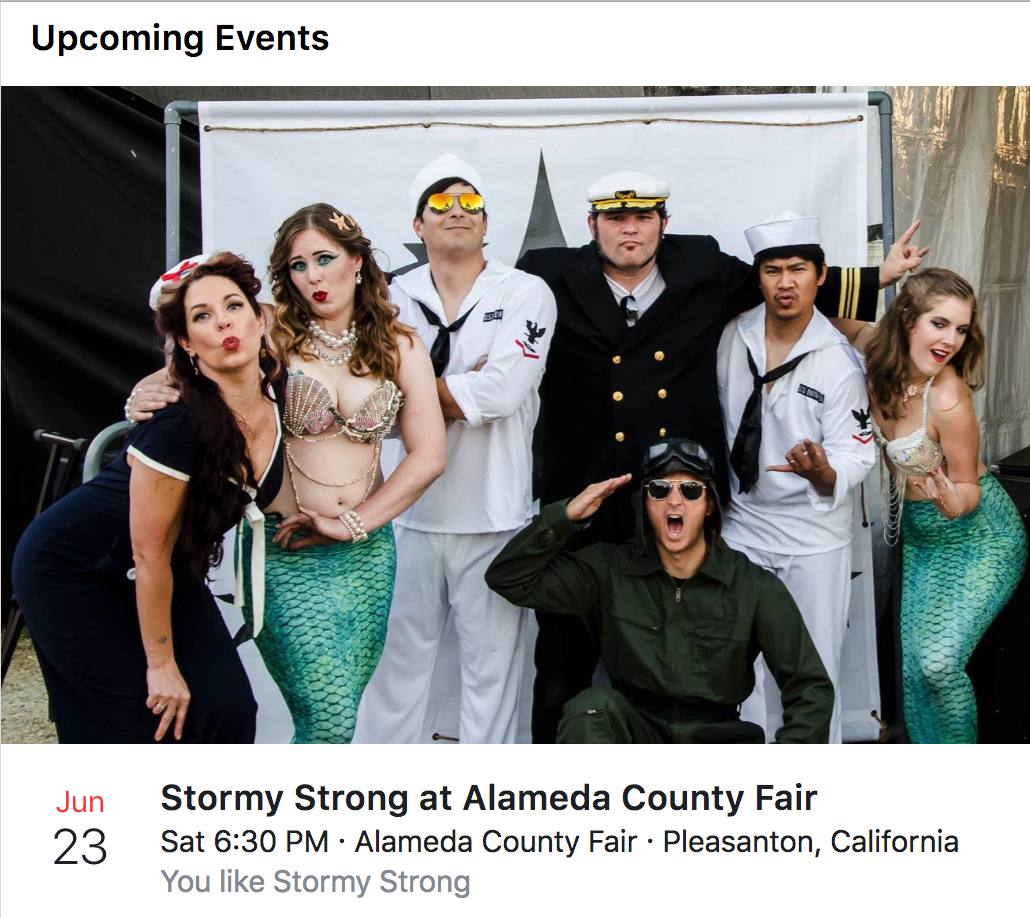 Excited to announce the World Premiere of our music video for "Sail Away".
To See the Video NOW, click below or Here!